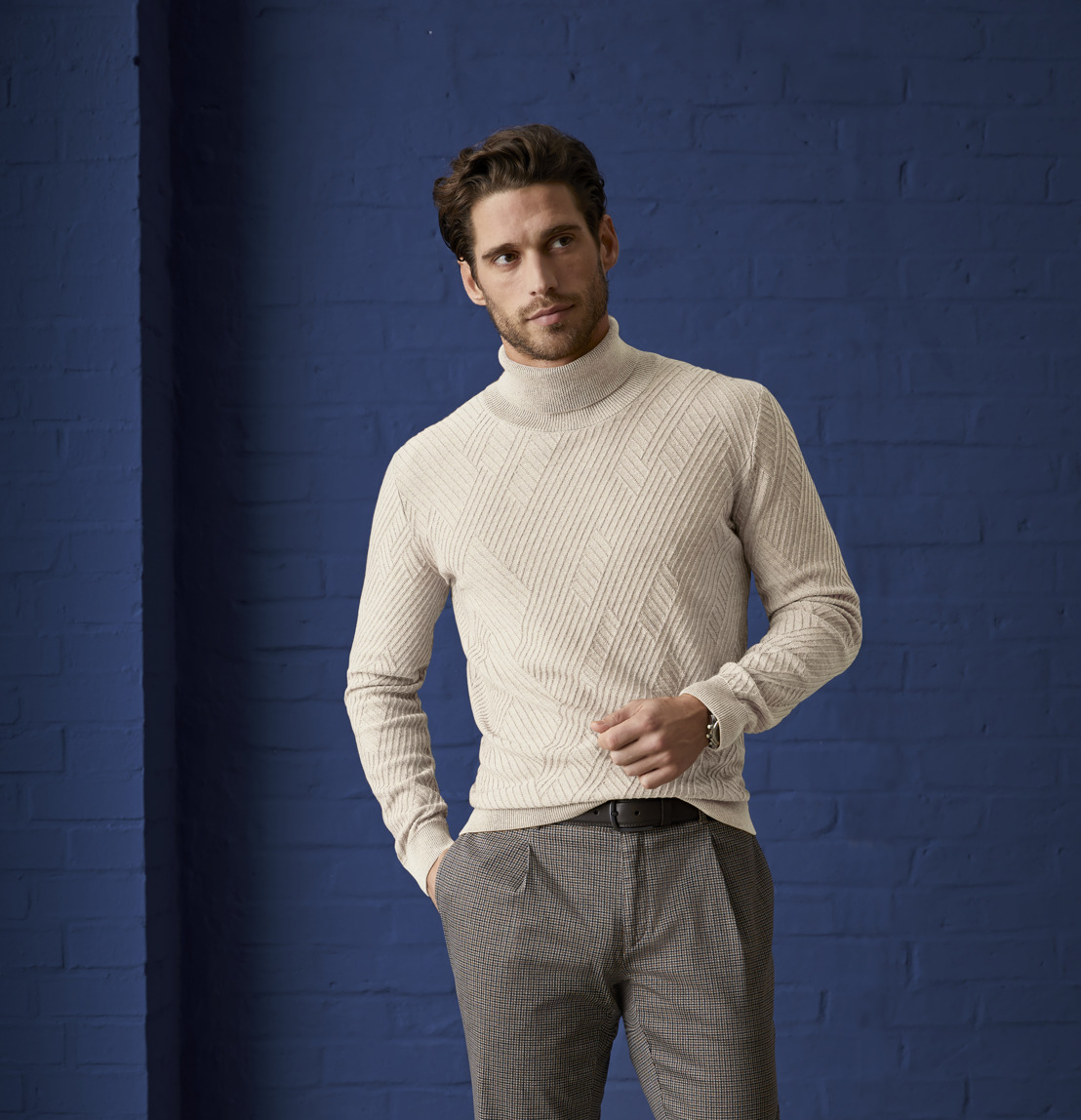 Blooming Autumn
BRAX FW20 Collection - August
This August, Brax is revealing a new part of their fall/winter collection, an elegantly disrupted interpretation of today's trends. The women's collection holds a new, midi length A-line skirt, puffers and a zero down coat. Shades of blue and green, varied with houndstooth patterns dominate the colour palette. For the men's section, it's all about natural materials and functionoriented looks, like Merino Wool and Hi-FLEX Superstretch. The colour scheme goes from moss green, to merlot and off white.
Like a modern bouquet of flowers, graphic designs unfold beautifully with plain shades of blue and green, clean silhouettes in new slouchy shapes and houndstooth with understated colours. This months clean style is elegantly disrupted: fine metallics run through airy knit stitches, joined by subtle coatings.
Trousers are adorned with feminin belt details and the collections eyecatchers include puffers and a zero down coat and, now new at BRAX, the A-line skirt in trendy midi - an absolute autumn basic that works with boots, sneakers, blouses or sweaters.
In the men's collection, masculine colour nuances such as moss green, merlot and off white meet newly implemented checks in variations of ombré. Digital prints also dominate the season and reflect the "zeitgeist" and desire for a new individuality. Floral patterns on shirts, houndstooth on classic wool designs and deceptively genuine wool patterns are seen on cotton trousers.
Quilted nylons, jersey joggers and natural materials such as Merino Easy Wash and Cotton Easy Care in shirts emphasise the charm factor within the collection's functionoriented looks. In denim, the focus is on Hi-Flex and Boosted, special elasticity and maximum mobility thanks to Super Stretch.
---
For more BRAX images, click here.