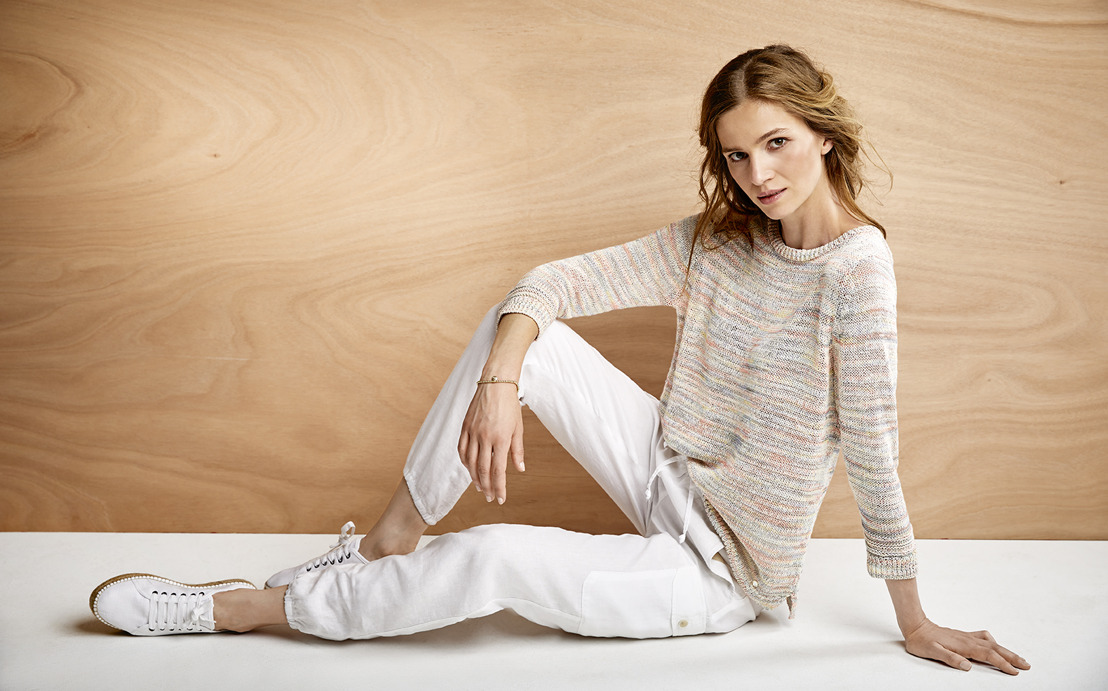 Jump into colour
BRAX SS20
At BRAX, linen is the material of the moment. With airy cuts on culottes and cargo pants, and tropical motifs on tops and bottoms ... Summer is here! The polo shirt makes an appearance and you can look forward to new, beautiful details in the super summer classic. Strong colours come into their own in combination with natural shades or floral sections.
Light & easy is the motto. In addition to linen, the Ultralight theme in fresh colours, Sensation denim with the shaped waistband or the new "pull on" story are the perfect season ambassadors. As the name suggests, these trousers feature a sensational 90 percent elasticity, while boasting excellent bounce-back properties, thanks to the patented DualFX technology.
With the "Blue Planet" project, BRAX uses a sustainable production process for denim, such as laser and ozone, that significantly reduces the consumption of water, energy and chemicals. New colours and prints complement the sustainable summer programme.
Lemon sorbet

Summer berry fizz
Dorothée Marcus PR Manager