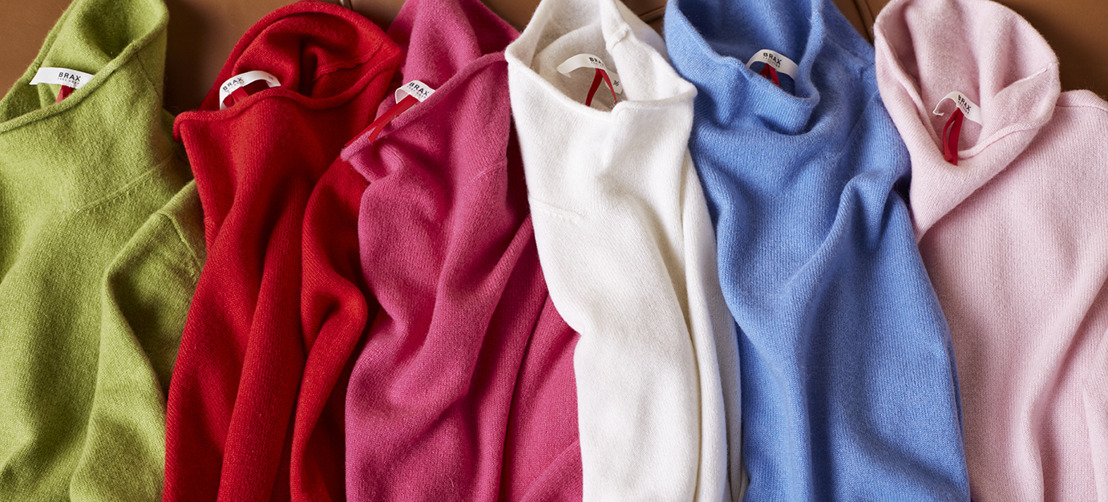 Own your colour : Luxury merino & extra fine cotton
BRAX Feel Good FW19
Own your colour is the motto of this casual, radiant pullover with painstakingly applied details, such as the slit at the side or the embroidered tuck in the middle of the back. But its inner qualities are also impressive, since the merino wool mix has a thermoregulatory effect. Thanks to their smoots surface and radiant colour, the merino styles of the newly developed "Feel Luxury" focal theme can be combined both casually and for smarter occasions.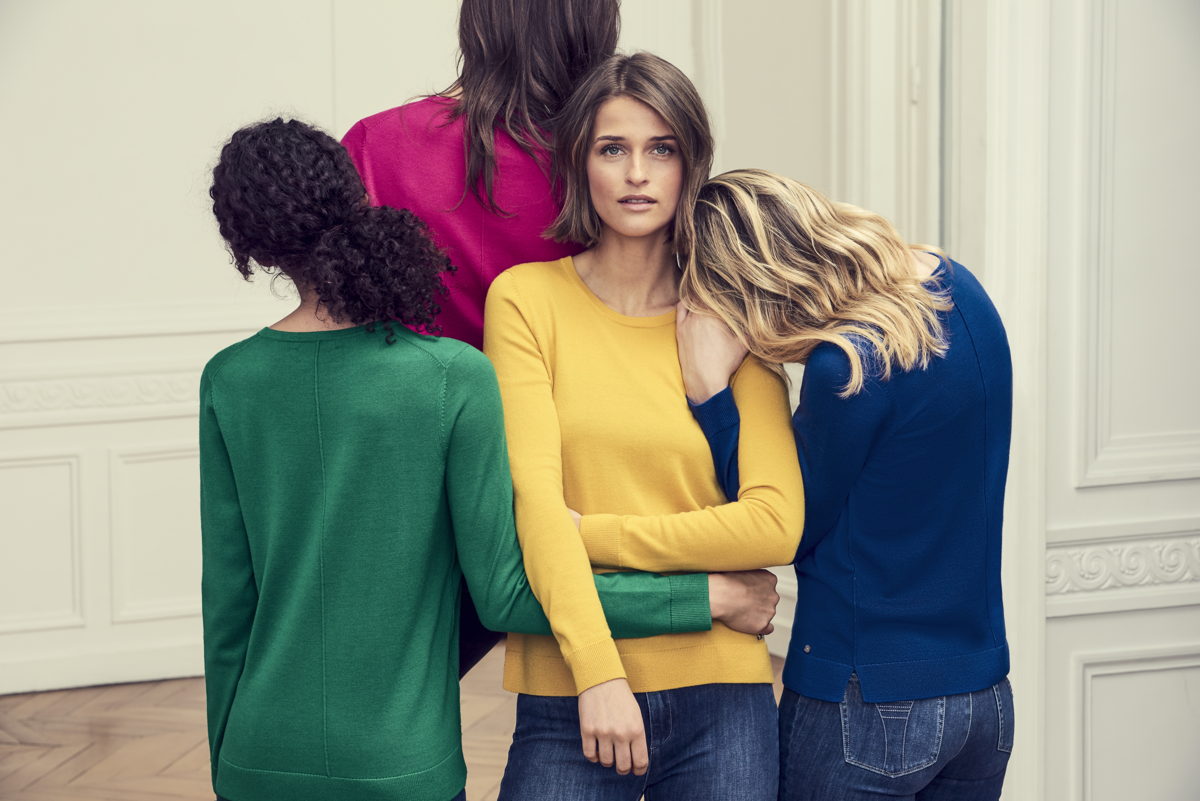 The pieces in the collection, which of course incorporate the raw material merino, offer a high level of comfort for the wearer as they feel pleasant and non-scratchy on the skin. The merino items are 100% cottolined, which makes them particularly suitable for those with allergies or sensitive skin. Quality details and a broad range of forms make the BRAX merino pieces of FW19 easy to combine with other items.
Pure cashmere
This extraordinary soft and pure material is true indulgence. Cashmere, extracted from the fluffy hair of the cashmere goat, isn't considered a luxury for nothing. Soft and delicate to wear, light on the skin and wonderfully warming, a simple cashmere sweater belongs in every autumn wardrobe and enhances it effortlessly. The casmere cosmos at BRAX combines this refined quality with a relaxed everyday silhouette, and a soft palette of colours from rose to creamy white. Lovingly added extras such as the patch pocket and the cut stand-up collar make this pullover a hit in autumn.
Dorothée Marcus PR Manager