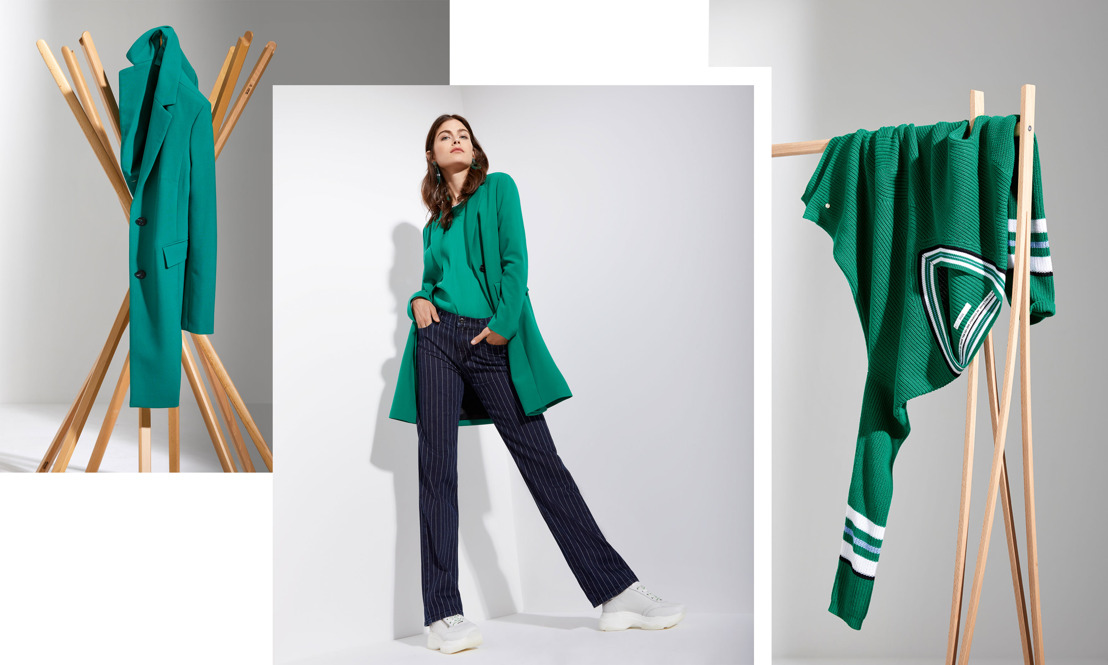 When Princeton meets polo
BRAX Women Early Spring : Members Only
Welcome to the Women's Club. Inspired by the smart elite style of prestigious American universities and the light-hearted liveliness of English country clubs, the January delivery combines sporty Ivy League Style with confident feminity for a whole new country club chic - Princeton meets Polo.
In  this collection, graphic elements play against feminine prints, while easy knitwear and flowing materials make for a match of opposites. Go-faster V graphics, sportswear tops and mesh tape stripes meet floral designs and gingham.
Joggers and smart pants made of jersey communicate athleisure, and flounces, ruffles and gathers offer a playful break from straight-up sportiness. The smart look of Women's Club collection is further emphasized by a focus on essential colours: a new green stands out against black and white.
---
Find all packshots here, and all lookbook images here.
---