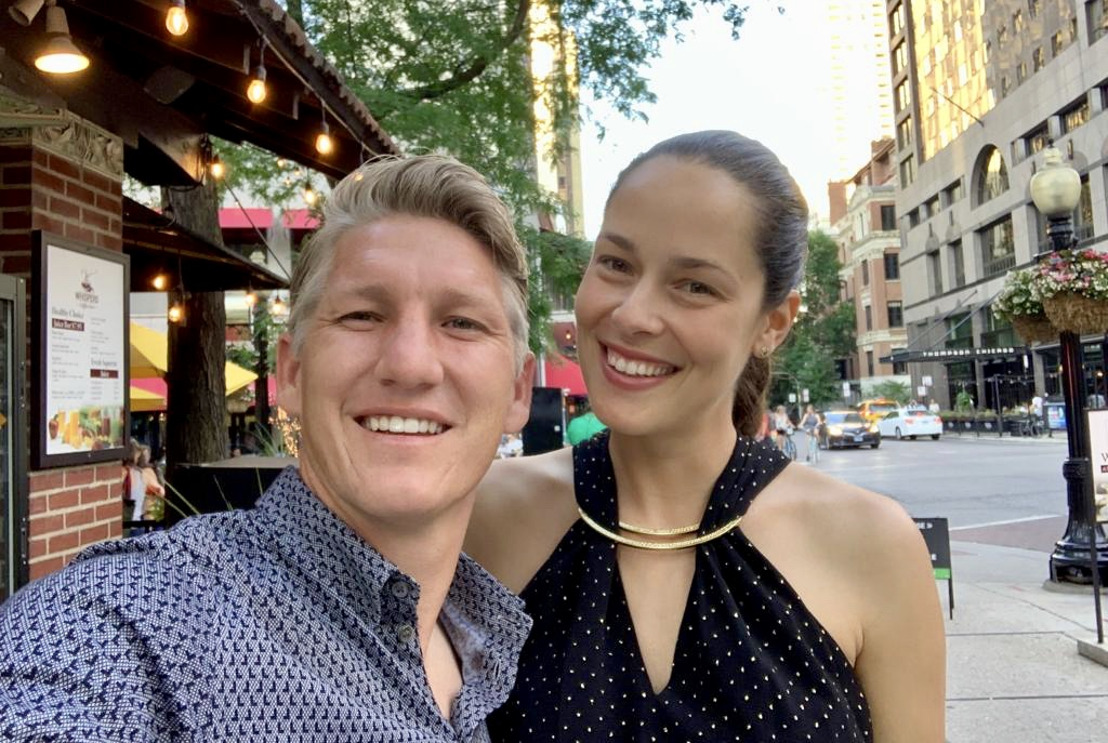 World class athletes Bastian Schweinsteiger and Ana Schweinsteiger-Ivanovic promote BRAX
Bastian Schweinsteiger and Ana Schweinsteiger-Ivanovic are new brand ambassadors
With Bastian Schweinsteiger and Ana Schweinsteiger-Ivanovic, Herford fashion house BRAX is striking a new patch : the two internationally recognised elite athletes are becoming the face of the BRAX FEEL GOOD brand.
Since 2017, Bastian Schweinsteiger (34) has played for Chicago Fire, having previously played for Manchester United and FC Bayern Munich, in addition to being the former captain of the German national squad and the face of the 2014 World Cup. Ana Schweinsteiger-Ivanovic (31) is a former number 1 in the tennis world rankings and a nationally and internationally renowned tennis player. Alongside their outstanding sporting successes, the couple, which married in 2016, have been among the glitterati in the international media landscape: in 2018, Bastian Schweinsteiger received the GQ "Man of the Year" award and in February 2019, he was the first man on the cover of German Vogue. Ana Schweinsteiger-Ivanovic has been voted the best-looking female tennis player by international media multiple times.
"Ana and Bastian are brimming with energy and lust for life, and as such are perfect ambassadors for the BRAX brand values: smart, confidently stylish and passionata. With them, we will be able to appeal on a emotional level to new target groups, both in Germany and abroad. It is particulary important to us that through this partnership we captivate both men and women in equal measure for BRAX"
- Marc Freyberg, Head of Marketing & E-Commerce / Company Spokesperson at BRAX
The popularity of Ana Schweinsteiger-Ivanovic and Bastian Schweinsteiger will be used for a striking digital and analogue communication approach.
"Using authentic storytelling, we will create a presence on all channels - from viral spots, digital branding, print, social media, event right through the point-of-sale",
- Marc Freyberg, Head of Marketing & E-Commerce / Company Spokesperson at BRAX
The partnership is initially set to run for three years; during which time the new faces of the premium casual label will also design a capsule collection, bearing their signature. The collaboration will be visible at the point of sale from spring 2020.
"We are passionate about fashion, which to us represents versatility. We are looking forward to this opportunity to share our passion with BRAX FEEL GOOD"
- Ana Schweinsteiger-Ivanovic and Bastian Schweinsteiger
Dorothée Marcus PR Manager